Each element is considered;  care and attention to detail drive ci services to the top.
Impeccable performance.
Every time.
We've striven to deliver high-quality work in every service we offer.
Creating a holistic security solution wasn't our initial goal.  Clark International began as an executive protection firm and expanded as specialists in the field.  As we evolved into a multi-faceted firm, we maintained that every CI service needed to deliver the same proficiency and professionalism.
OUR TEAM IS deliberately selected and trained.
Clark International provides excellent service because we have an excellent team. Each member is carefully selected for their integrity, attentiveness, and skillset. At every level, industry leaders and experts provide continuous training; this is where Clark International's interconnectivity becomes extremely valuable. Our experts share valuable insight, learned through years of fruitful military, law enforcement, or intelligence careers.  These specialists are then placed at the core of each division.  This ongoing educational process combined with our selective hiring mechanism ensure the entire team is providing you with the best possible service. 
As we've expanded from a small executive protection firm to the well-rounded security conglomerate we are today, we've maintained our commitment to excellence. No matter the job, expect Clark International to provide diligent, top-tier service.
Every aspect of your security program is prepared and coordinated at our CI headquarters. As a security program is designed, Clark International comes together to anticipate every need and arrange each detail.  Complete discretion when handling your case keeps you totally protected.
Vulnerabilities are identified, solved, and preventd.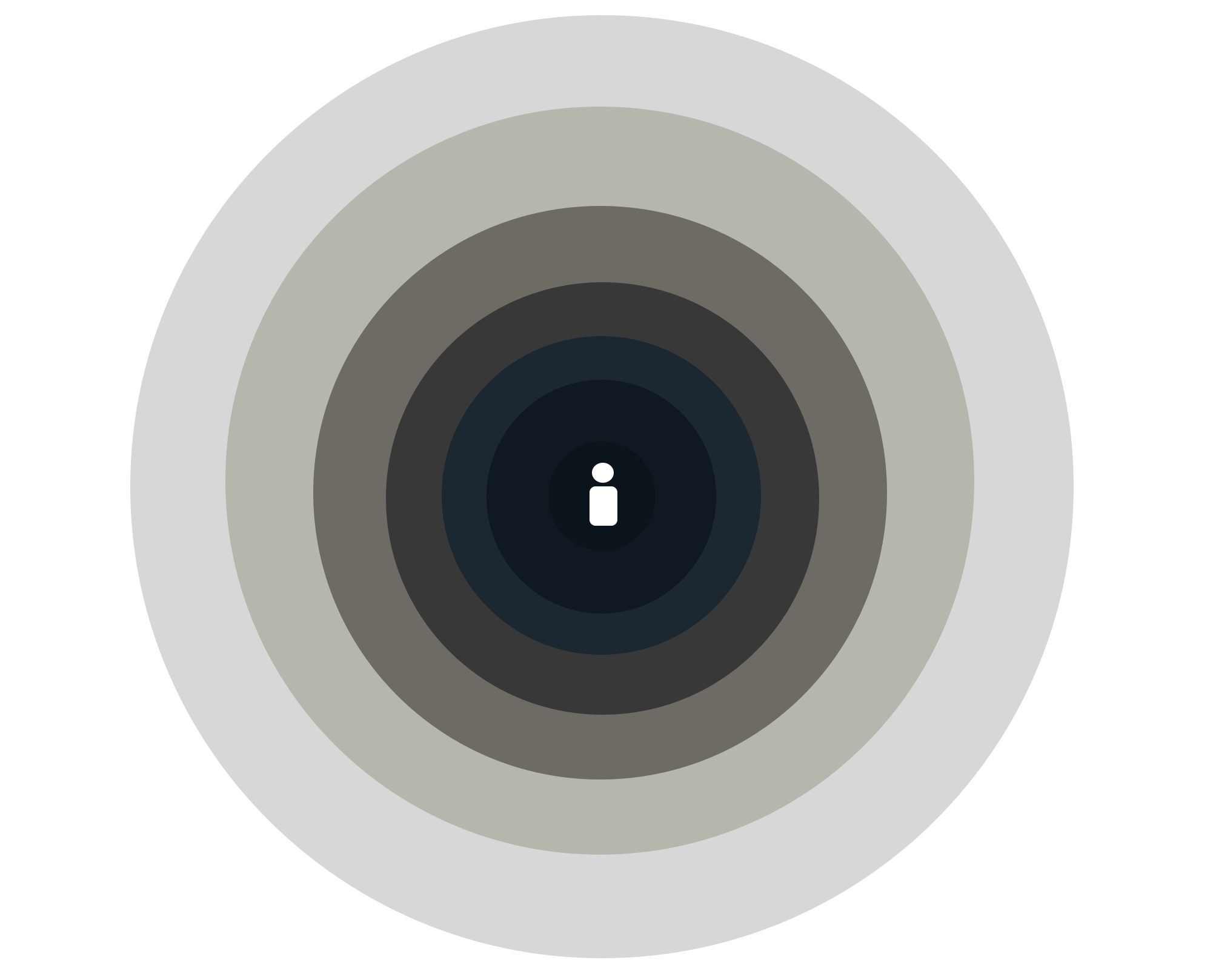 Experienced specialists will assess your case to provide clear information.
We tend to think of safety in security as concentric rings of protection.  At the center of those rings is you.  Perhaps your home, office, and car are part of the innermost ring.  As the stretch between your body and the spaces around you expand, so do the rings.  When assessing threats, it's important to consider what lies in each of these rings, and what preventative security measures have been integrated into that area of your life.  Determining this, along with other factors (such as location, public profile, lifestyle, etc.) help us to create an accurate, total picture of your day to day safety.  These assessments are excellent guides for designing your security program.
So smooth, you'll forget to stress.
Don't stress about the small stuff- we've got that under control.
Our CI Operations center is the foundation that supports our infrastructure. As security requests and client accounts are opened, maintain, and changed, our dedicated team works together to provide the best possible solution.  Logistics and coordination, plan of action, scheduling, and client-relations are all handled here.  Each CI Operations center handler collaborates with our intelligence officers to hand-pick the best team for every assignment.
A HISTORY OF UTMOST INTEGRITY
Clark International has always been a company to rely on.
When CEO Daniel Clark founded Clark International in 1994, he committed to excellence with a simple promise: to keep his client safe. Today, CI honors Clark's ethic, reliability, and trust-worthiness by upholding these company values in all that we do.
Enjoying Clark International is simple.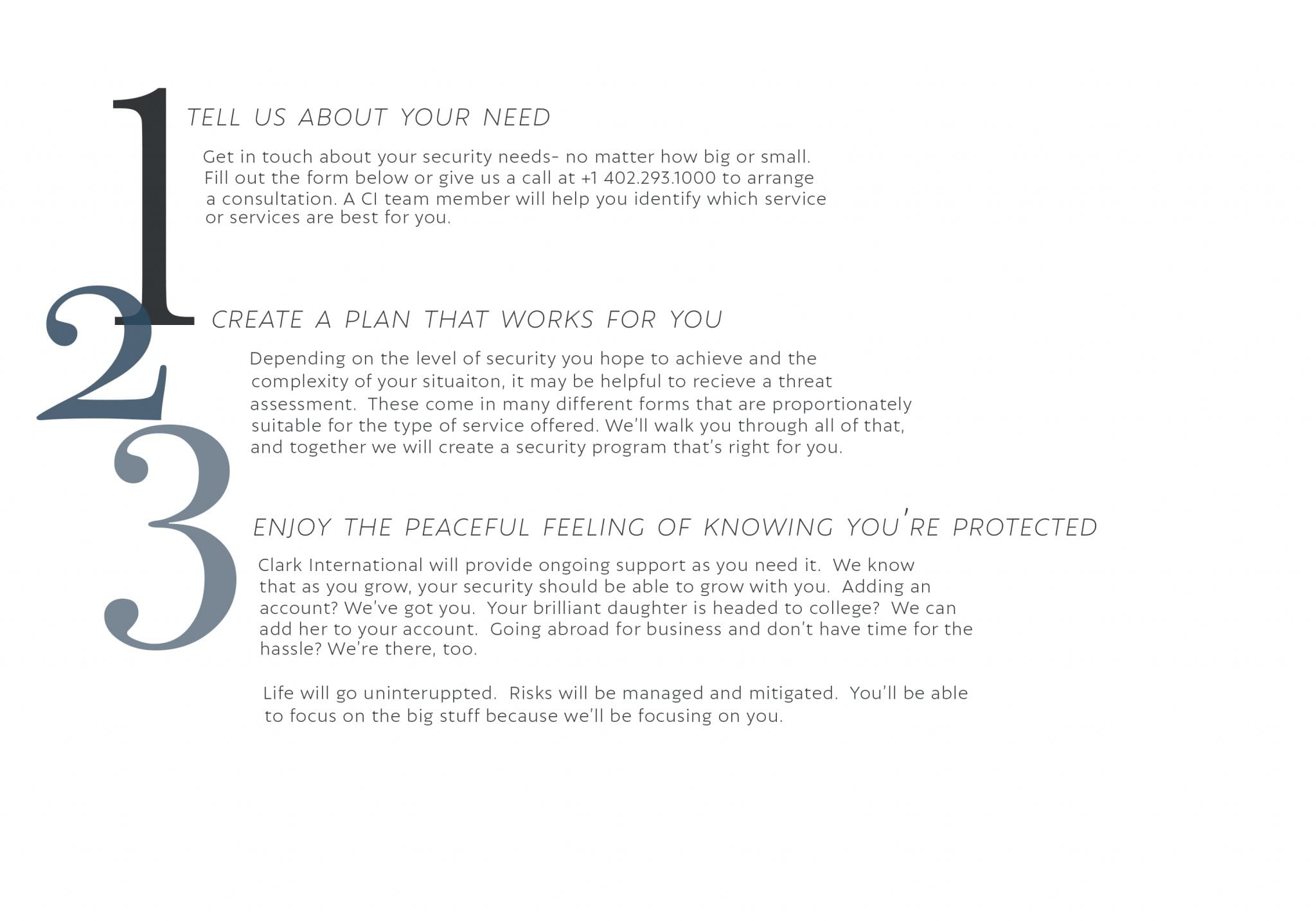 Call us today. 
+1 402.293.1000
1213 S. 75th Street, Omaha, Nebraska 68124
The United States of America